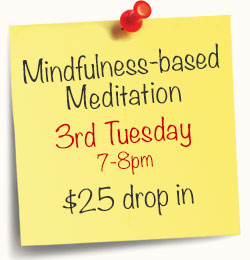 Do You Ever Feel...
low on energy?
back pain?
neck and shoulder tension?
headaches or migraines?
high blood pressure
sleeplessness?
depressed or anxious?



Get a Personlized Health Evaluation


We offer a personalized whole person
health evaluation. The 90-minute session includes an energy work session as part of the evaluation and self-help instruction so you can help yourself at home. To book your Health Evaluation, call Susan at (908) 271 6670 (ext 2).

Fill out the Wellness Assessment Form and bring the completed form to your appointment.
De-Stress With Us!


Studies show that stress is a major cause of physical imbalance, such as high blood pressure, headaches and migraines, digestive complaints, disturbed sleep, physical pain and
more.

The World Health Organization defines whole person health as not just the absence of disease or symptoms, but complete physical, mental and social
well-being.

Our programs are designed to
facilitate whole-person health so you can be happier and healthier. We offer Reiki, Quantum Healing Hypnosis Therapy,Jin Shin Jyutsu, Qi Gong, Clinical Qi Gong, and Meditation for
all ages.




PEMF Technology


Ask Andrea about using the Pulsed Electromagnetic Field (PEMF) mat with your regular treatments. Or come in for a 20-minute treatment to target specific conditions. Learn more.
Calendar


See all our classes listed by month
Click for Calendar >>



---
Tip


Feeling a Cold Coming on?

Hold your forehead in your left
hand. Hold the back of your neck
with your right hand. Rake your
fingers horizontally across the
neck starting at the base of the
skull to the top of the spine.
Continue raking for 5-15 minutes.